saw some things on this site about the Isuzu D-MAX being around since 2003 in some countries???? is it the same D-MAX that is about to launch in the UK? this video was launched on the isuzu UK facebook page the other day and (although an awesome video) is the only thing we have access to and is quite blury as its not launched yet...

unfortuantely i cannot show you the link as i have only been a member for 1 day :S

combineharvester

Newbie





Posts

: 5



Down in the Southern Hemisphere we have had the Dmax for a couple of years but there is about to be a new model released later this year or earlier next year but they haven't confirmed all the details of it yet.
Here is some pictures of the current model we have.
The new model they are talking about releasing will look like this Chev (what Isuzu's are called in Thailand and Dubai) but rebadged as Isuzu and/or Holden depending on where you buy it.
If you would like anymore info about the current model let me know and I'll fill you in.

jpmc

Expert





Posts

: 1155


Location

: New Zealand


:

:



Hello again, information on this is a little thin, due for release in June 2012 in the UK and as Jono says its basicly a rebadged Chevrolet Colorado, it will come with a 2.5- or 2.8-liter four-cylinder Duramax diesel engine.
It will come fitted with 16-inch wheels running 245/70 tires, while the top-end model is fitted with 17-inch wheels running 255/65 tires.
Inside: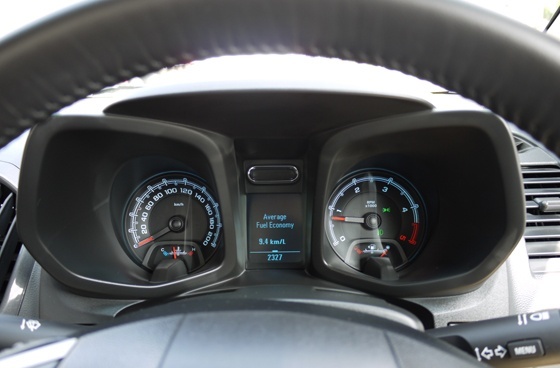 As i said info is a little thin but if i find anything i'll post more for you
heya thanks you all for the photos!
I have actually found an awesome video if a little blury of it in the UK. its quite cool and makes the Isuzu look tough !
https://www.youtube.com/watch?v=jFf5Yjnyvko&feature=share
i might find somewhere on the forum here and in the right topic a place to post this video as i like it!

is there anyone around here who actually owns an Isuzu? would like to get some feedback on it?
what do ya guys mean by "rebadged Chevrolet Colorado" ?

combineharvester

Newbie





Posts

: 5



combineharvester wrote:

what do ya guys mean by "rebadged Chevrolet Colorado" ?
Hiya,
What we mean is different countries use different branding for the same vehicles.
Down in New Zealand where I come from we get Isuzu's and also Holden's which are one in the same just a couple of cosmetic changes (ie: grills, lights, bumpers, badges etc). Over in Thailand they don't get Isuzu's but do have Chevrolet's which are once again the same vehicle but different name. They are all part of the GM (General Motors) family.
Another example of this is you guy's in the northern hemisphere get Opal's but we don't down here but we do have the same vehicles badged as Holden's.
Hope this helps and makes sense and here's a couple of pictures to help.
Isuzu
Holden

jpmc

Expert





Posts

: 1155


Location

: New Zealand


:

:



Well said Jono
I try

jpmc

Expert





Posts

: 1155


Location

: New Zealand


:

:




You do indeed

---
Permissions in this forum:
You
cannot
reply to topics in this forum